Why doesn't WCPL have the ebook I want?
Many Publishers Will Not Sell or License E-Books to Libraries
Looking for our eBook Collection? Click here to continue to eBooks
A library, unlike a regular person, cannot purchase an eBook from Amazon or Barnes & Noble and then lend it out to another person. Libraries can buy a printed book from these companies, place it on the shelf, and lend it out. Digital content is treated differently by the publishers and the companies who manage digital content licensing.
We want to offer as many eBooks as we can to our patrons; however, the publishers' policies are preventing us from doing so. Please know that we are committed to advocating for a change to these restrictive policies.
The following companies currently refuse to sell or license eBooks to libraries:
We think that's wrong. If you do too, you can write or call each publisher to let them know what you think.
If you wish to call or write these publishers about this policy, contact information is provided below.
Macmillan Publishing
75 Varick Street
New York, NY 10013
(212) 226-7521
customerservice@mpsvirginia.com
Simon & Schuster
1230 Avenue of the Americas
New York, NY 10020
(212) 698-7000
http://simonandschuster.com/about/contact_us
Hachette Book Group466 Lexington Avenue #131
New York, NY 10017
(212) 364-1100
customer.service@hbgusa.com
Just a few of the titles not available as library eBooks due to publisher restrictions: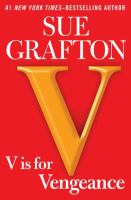 Some of the current eBook bestsellers that cost WCPL between $75 and $100 per copy are:
Read news about eBooks, Publishers, and Public Libraries
U.S. Warns Apple, Publishers Justice Department Threatens Lawsuits,Alleging Collusion Over E-Book Pricing

Report: Justice Dept. Threatens Apple, Publishers with Price-Fixing Lawsuits

E-readers Grow; Libraries Can't Get Many Titles

SXSW: The Fate of Libraries

Rich Books, Poor Society: Random House's Price Spike

Librarians Feel Sticker Shock as Price for Random House eBooks Rises as Much as 300%

A Guide to Publishers in the Library eBook Market

E-Book Royalty Math: The House Always Wins
Looking for our eBook Collection?Click here to continue to eBooks
Some of this information was originally compiled and posted on the Jefferson County Library Cooperative (Alabama) webiste.